May 6, 2013
Comments Off

on WELCOME
Manager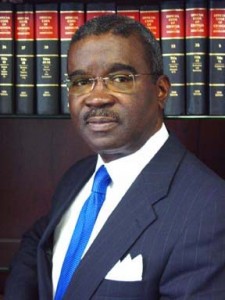 I am pleased you have chosen to visit the internet home of  "Arthur Ferdinand for Fulton County Tax Commissioner".  I am grateful for the support and confidence you have placed in me and aim to continue to do the job you have come to expect of me. It is my distinct honor to serve as your Tax Commissioner. Thank you for your support in the past and I request your continued support.
PROACTIVE TO PROVIDE FUNDS FOR SERVICES YOU EXPECT
I take a proactive approach with regard to tax collecting because I believe we all pay less tax, individually, when everyone pays their fair share. As a testament to how well my organization has done its job in providing tax dollars, Fulton County, the City of Atlanta, Sandy Springs, Johns Creek, Mountain Park, the Fulton County School Board, and Atlanta Public Schools, have been able to maneuver the economic downturn. Only now has Atlanta Public Schools opted to close schools of only 25 percent capacity and restructure the school system by cutting staff to balance a dwindling student body and staff.  This has not been the case with other metro counties such as Cobb, DeKalb, Gwinnett, and Clayton, where within the past two years millage rates have risen up to 30 percent and employees laid-off or furloughed.
DEPENDABLE
The Fulton County Tax Commissioner's Office has been able to maintain a high level of performance year in and year out, becoming a reliable and dependable partner that County Government, Cities and School Boards can count on to deliver their tax revenues. During this economic downturn we have been able to maintain a collection rate greater than 98 percent. You may recall, when I took office in 1997 the collection rate hovered around 89 percent.
CONVENIENCE
From very humble beginnings in 1997, we built a modern technological organization that allows you to transact business online, if you so choose.  In addition to the main office of the Tax Commissioner in the Government Center on Pryor Street, we opened offices in neighborhoods for your convenience.  These offices are modern, and well-staffed with competent employees. For our senior citizens, we opened offices in the Darnell and Benson Senior Centers for their comfort and convenience.
PAYMENT PLANS AND TAX ESCROW ACCOUNTS
I have established payment plans for senior citizens to help them meet their tax obligations.  We average about 600 payment plans per year. Over the past ten years we have partnered with Citizens Trust Bank to host and manage tax escrow accounts for any taxpayer, to alleviate the necessity of a lump sum payment when taxes are due.
I AM A TAX PAYER TOO
To defend taxpayers I went to court and won a judgment against Fulton County so that you would not be overtaxed.  As early as 2006, in and Op-Ed article in the Atlanta Journal Constitution, I advocated that the tag "birthday" tax (ad valorem tax) be abolished.  This wish was granted by the 2012 Georgia Legislature.  When, in 2006, the Board of Commissioners created a new tax district in South Fulton the residents lost the Governor's homestead credit which saddled South Fulton residents with taxes other Fulton County residents did not have to pay.  By working closely with the State Revenue Commissioner I was able to have the State restore the Governor's homestead credit to South Fulton residents.
KEEPING YOU INFORMED
Communicating with you has been a priority for me. In addition to the very detailed brochure accompanying the yearly tax bill, informative notices or letters are enclosed with tax bills or car tag mailings as needed.  I personally speak and make appearances before community groups, organizations, Fulton County Citizen University, and our future taxpayers….children.
My television show "Tax Matters" has appeared on the Fulton government television channel (FGTV) during one week of every month for the last eight years to communicate and inform you of relevant tax and other matters which could affect your pocketbook. Guests on my show have included the Speaker of the House, the Speaker Pro Tem, Mayors, the Agriculture Commissioner, business leaders, community leaders, and representatives in the Georgia Legislature.
COLLECTING MONIES FOR ADDITIONAL PURPOSES
We collect tax revenues for twenty-one Tax Allocation Districts and Community Improvement Districts, ……more than all the rest of Georgia combined. These partnerships ensure areas like The Perimeter, the South Fulton Industrial District, and North Fulton GA 400 Corridor continue to improve, and The Market Place in South Fulton and Atlantic Station continue to expand and thrive in areas that were once neglected.
Even though I collect monies for additional purposes, this call beyond duty has not distracted from my proven track record of timely collecting and delivering tax revenues to the County, Cities, and School Boards within the calendar year.  Teachers are still teaching, firemen are still putting out fires and policemen continue to protect our lives and property.
Arthur E. Ferdinand
Your Fulton County Tax Commissioner
P.S. Please take time to explore this site to discover some of the efforts made on your behalf and how efficient and fair tax collecting is beneficial to all taxpayers.