Make a Contribution Today!
Dear Friends:
Perhaps you have never contributed to a political campaign. After reviewing my record of service and work to ease your tax burden and improve quality of life, I  hope you will make a contribution to my campaign. Our fundraising effort is ongoing. Contributions are being used to purchase brochures, yard signs, technology and to send out information. With the county stretching some 70 miles, this effort is critical if we are to stay in touch with all the voters in Fulton County. As Tax Commissioner, I have applied the laws fairly, and collected taxes without favoritism. I promise to continue to respect you as taxpayer by continuing to be fair and effective.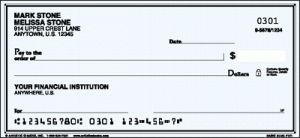 If you believe this is the way taxes should be collected, then I urge you to support my campaign.
To make a contribution click on the "check" link at the right to download a contribution. Then mail the form and your contribution.
It is an honor serving the taxpayers in Fulton County.
I believe it is critical to the fiscal well-being of our County that taxes continue to be collected fairly and effectively by a proven and experienced Commissioner. Your contribution and your vote are essential for us to keep up the good work.
With your help, we can continue making a difference,
Arthur E. Ferdinand
Your Fulton County Tax Commissioner